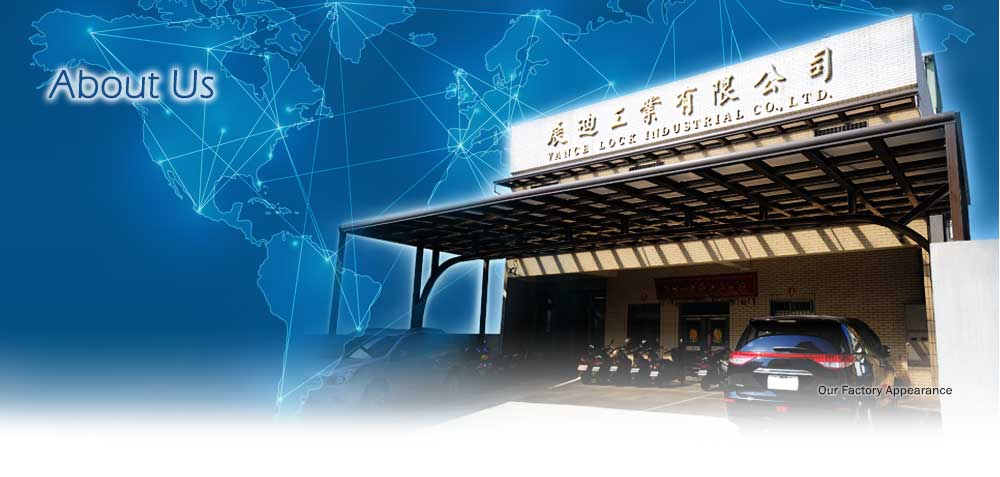 Vance Lock Industrial Co., Ltd. was founded in Taiwan in 1995. We are an ISO certified company and has been engaged in this lock business for the past 23 years. For over 23 years, Vance has been devoted itself in this specific field, striving to manufacture better and stronger products to meet customers' various demands.

We specialize in a wide range of lock categories, such as cam lock, computer lock, tubular lock, disc lock, dimple lock, tumbler lock, padlock…etc. Through these years, we build close business relations with the domestic private enterprises and export to worldwide markets as well. These locks can be used in a wide range of product application, such as machine and equipment, locker,metal / wooden cabinet, vending / game machine, furniture, laptop / desktop computer, security devices, and so on. With well-arranged structure, and the durable material that we choose, Vance provides an alternative choice for you.

We care about everyone's safety sincerely. full confidence that we can provide better safety for products and will meet all your requirements. With competitive price, professional team group, strict quality control and quick service, we have provided you a sense of security is our greatest pleasure.For more informationin detail, please feel free to send your inquiry to us. No matter what you need, Vance is always here to provide you the best.